Waist Short Apron 3 Pocket for Men Women, Kitchen, Restaurant and Crafting Pack of 2
FFELOWAISTAPRONADJUSTABLEBLACK2PCS
Returns
What kind of products can I return?
All kind of products sold through 
fastforwardpk.com
 can be returned except for the ones which are either custom made or international deliveries.
What is the time duration for returning a product?
You can return the product within 7 days of delivery.
What are the return conditions?
The following conditions are to be kept in mind at the time of returning a product:
customers are viewing this product
Tie closure
VALUE BUNDLE - Set of 2 matching three-pocket aprons for home or business use. Great value for restaurant usage!
DURABLE MATERIALS - Long-lasting and machine washable. The aprons are fade-proof, resists wrinkles and shrinkage
ADJUSTABLE SIZE - Apron comes with an adjustable waist tie. One size fits all. ensures comfort, enhanced functions and durability, resist wear and tear because of heavy duty fabric which is practical and long lasting
MULTIPURPOSE USE - Ideal for home or business use. Well-suited for the kitchen, garden, or craft table. With its tailored fit, chef kitchen waist apron protects clothing with a flair for fashion, durability and comfort in the kitchen, bistro, garden, craft table or bbq use etc
THICK FABRIC - Heavy-duty fabric is practical and long-lasting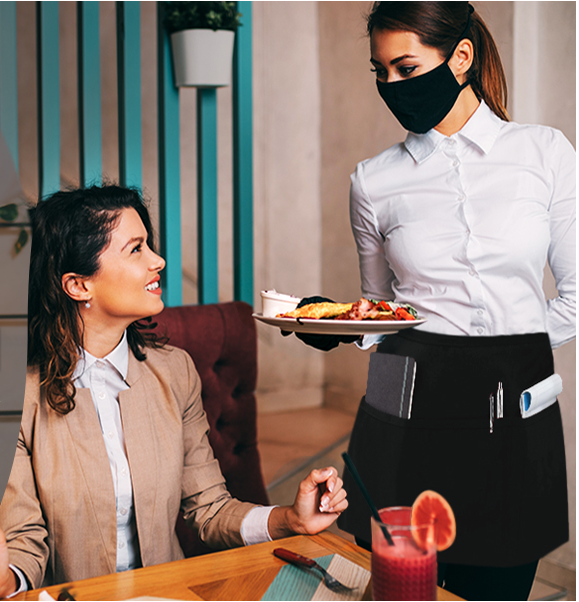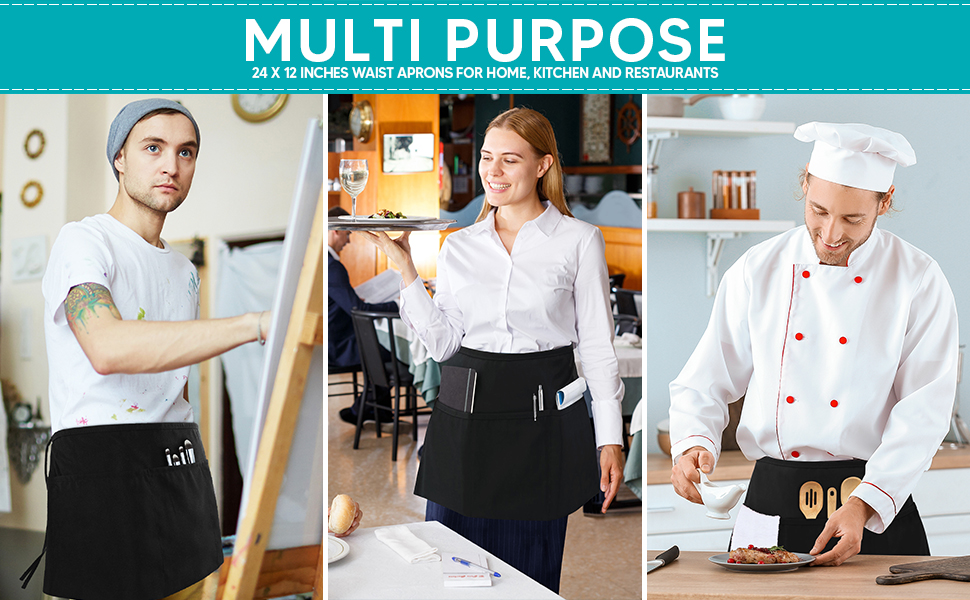 Versatile Style for All
Waist aprons do not provide upper body coverage. The short length offers comfort and ease for walking throughout your facility and is specifically designed to evoke an eloquent look in any high-end working environment where looking smart matters.
Stewards: Waiters, servers, decorators, etc.
Artistic Craftsmanship: Painters, carpenters, artists, etc.
Janitorial: Dishwashers, car washers, workshop workers, etc.
Culinary Finesse: Professional chefs, helpers, bartenders, etc.
What's in the box: 2 X Waist Apron