Egg Container For Refrigerator 14 Egg Container With Lid Handle Egg Holder Pack of 1
FFELOEGGTRAYWITHCOVER1PCS
Delivery
Home Delivery 4 - 6 day(s)
Standard shipping charges Rs. 200
Cash on Delivery Available
100% Authentic
We ship our orders all across Pakistan except few remote areas which are considered as out of service areas.
Fast Forward Pk shipping fee is reasonable, irrespective of the order quantity and amount. Our delivery partner are Blue Ex Pakistan.

Our delivery process is within 4-6 working days.

Due to holidays and unforeseen incidents, delivery can be delayed, depending on the nature on the event.
We are offering reasonable shipping charges.
Returns
What kind of products can I return?
All kind of products sold through 
fastforwardpk.com
 can be returned except for the ones which are either custom made or international deliveries.
What is the time duration for returning a product?
You can return the product within 7 days of delivery.
What are the return conditions?
The following conditions are to be kept in mind at the time of returning a product:
customers are viewing this product
Key Future
14 SLOTS - The tray is sized 14.5 x 4.3 inches and 2.9 inches deep with 14 vacant spaces. Each space holds the eggs firmly to avoid any kind of bruise or damage
PREMIUM CLEAR TRAY - Use the premium clear egg tray to organize your refrigerator giving it a cleaner and neat look. The tray ideally holds the eggs securing them from any damage.
COVERED AND STACKABLE - Accommodating a cover, the tray comes with an easily stackable design that allows you to stack it over or under any other item without any fear of breaking or severing your eggs.
SOLID COMPACT DESIGN – Solid and compact design of the tray ensures its durability. The consolidated form makes it easy to fit in any compartment of your refrigerator with minimal storage space.
HANDWASH ONLY - The tray is not dishwasher safe and it is recommended to only handwash it.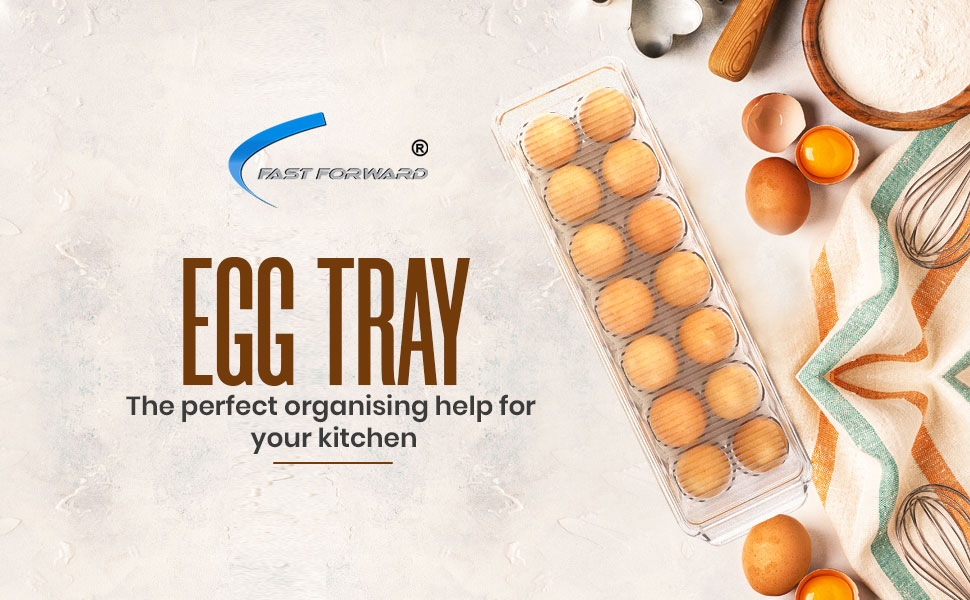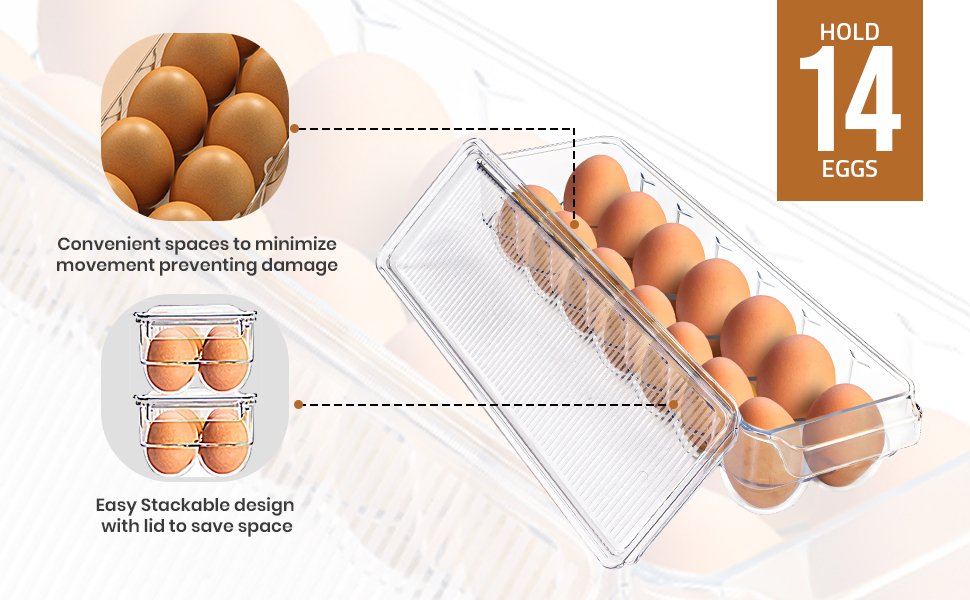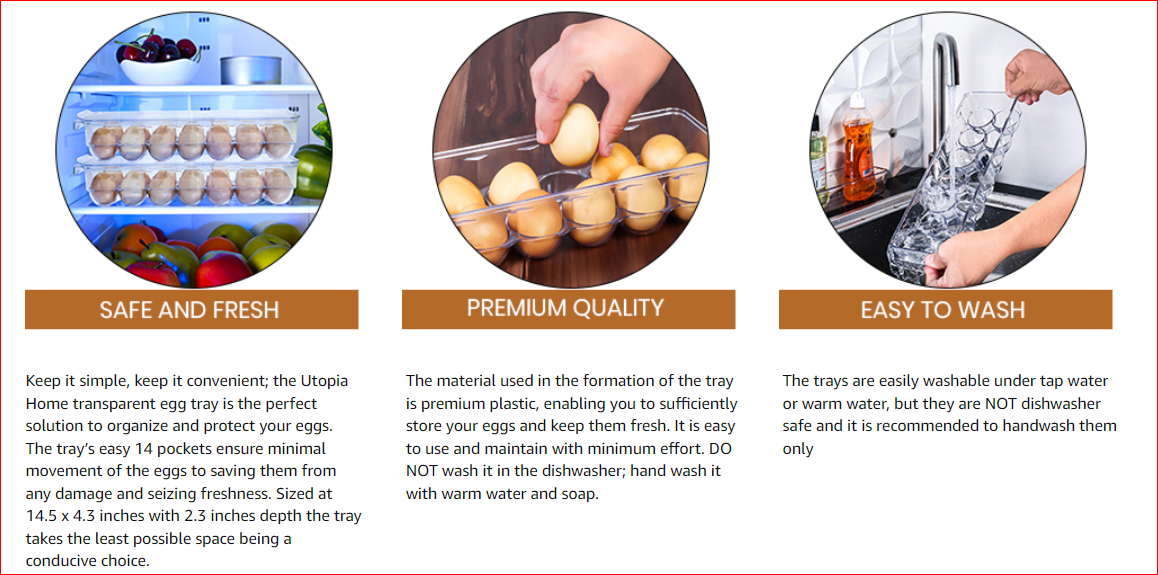 1 X Egg Container With Cover