Dinner Napkins 18 by 18 Inches Cotton Blend Soft Durable Napkins
Returns
What kind of products can I return?
All kind of products sold through 
fastforwardpk.com
 can be returned except for the ones which are either custom made or international deliveries.
What is the time duration for returning a product?
You can return the product within 7 days of delivery.
What are the return conditions?
The following conditions are to be kept in mind at the time of returning a product:
customers are viewing this product
Key Future
Polycotton
VALUE PACK – The 6-pack provides you with enough dinner napkins for all your household needs for today, tomorrow; and the future! With the perfect size of 18 x 18 Inches, anyone can handle these napkins with ease! Read what our customers have to say!
LONG-LASTING MATERIAL – Manufactured using the perfect blend of cotton and polyester; these dinner napkins are soft and absorbent, quick drying, and high in quality! Each napkin is carefully cut and sewn from the finest quality poly cotton fabric with generous hem that comes in your choice of multiple colors to choose from!
COUNTLESS USES – Luxury hotel quality, these dinner napkins are not only good for events and business settings but make great for home settings as well! Use them as hotel napkins, wedding reception napkins, restaurant napkins, banquet table napkins and as party table napkins! Helps to redesign the dinner décor instantaneously!
MACHINE WASHABLE – Easy to maintain, these durable dinner napkins can be machine washed multiple times in cold water, without having their color fade!
QUALITY IS OUR CULTURE – Customer satisfaction is the key to our business. We are confident with the quality of our products. If you are unsatisfied, feel free to contact us at any time!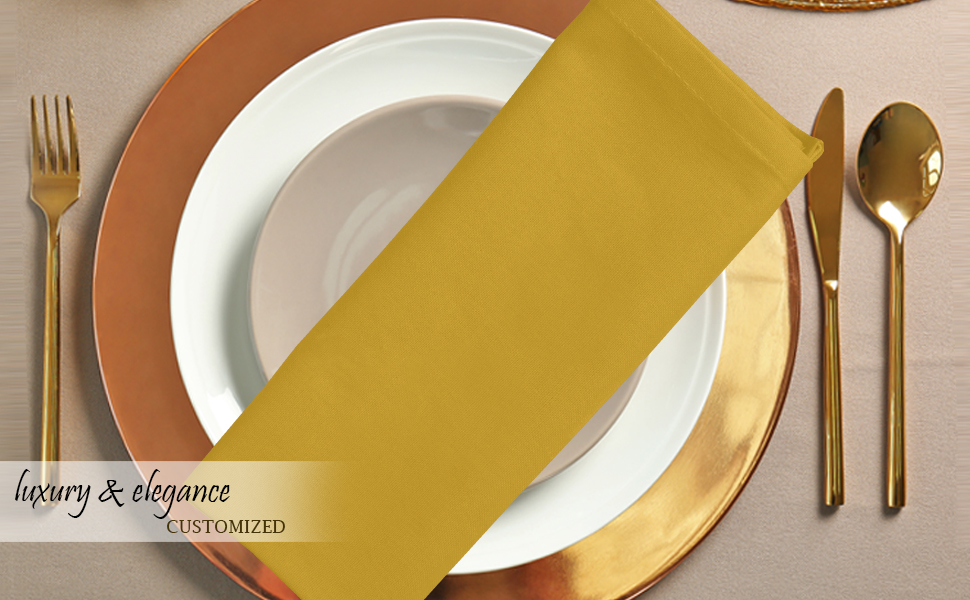 A pack of 06 luxurious cotton dinner napkins with each measuring 18 x 18 inches to nicely cover up the body at the time of having a meal. The pack is perfect for small to large size families and great for hosting parties and events!
The pack is available in multiple colors so that you can choose the one that goes well with the table setting.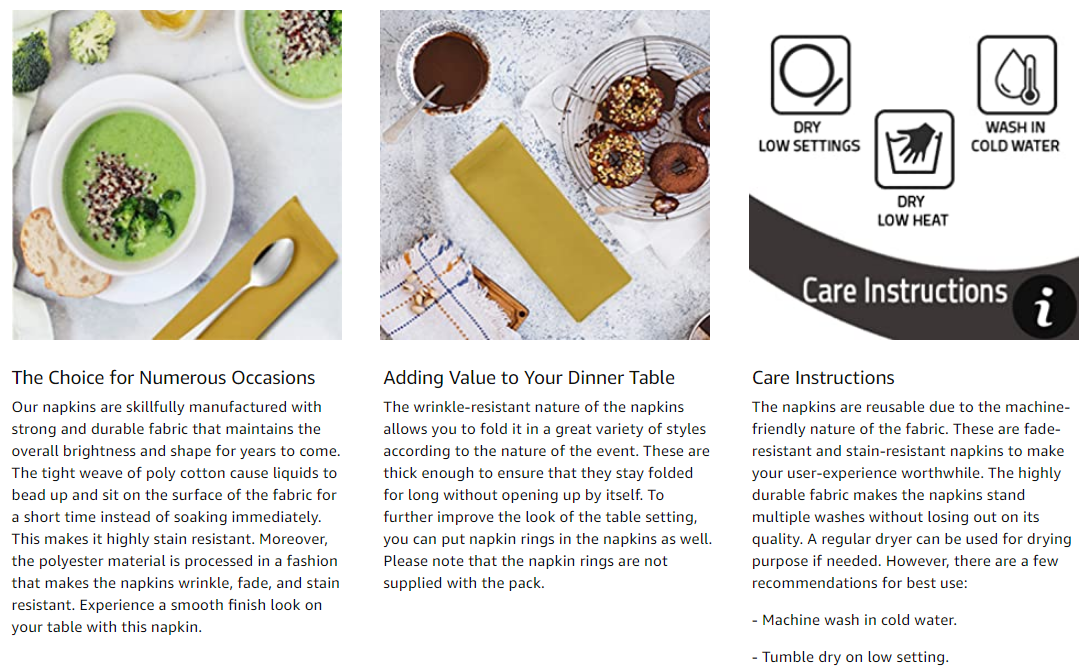 6 X Dinner Napkins