Land Secret Beetroot Powder Getting Rid Of Dark Circles To Preventing Hair Loss, Use Beetroot For Healthy Skin And Hair 100 gm
Returns
What kind of products can I return?
All kind of products sold through 
fastforwardpk.com
 can be returned except for the ones which are either custom made or international deliveries.
What is the time duration for returning a product?
You can return the product within 7 days of delivery.
What are the return conditions?
The following conditions are to be kept in mind at the time of returning a product:
customers are viewing this product
Land Secret - Pure Beetroot Powder for Healthy Skin and Hair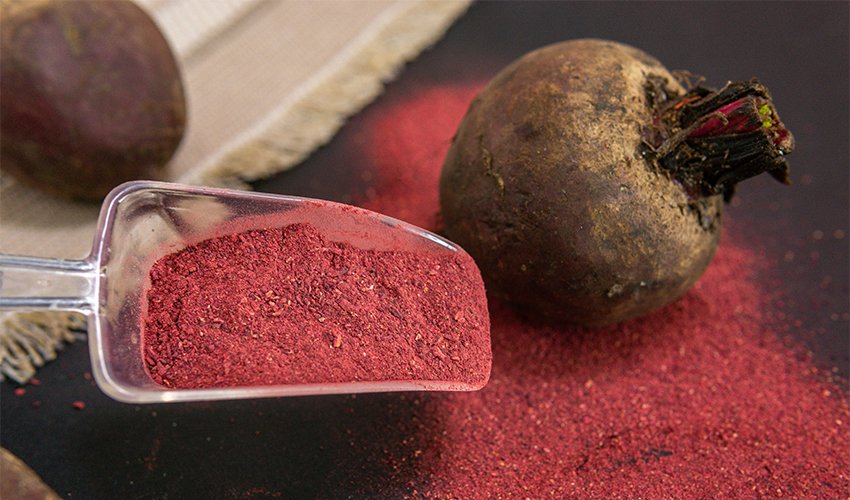 Description
Our Land Secret Beetroot Powder is made from pure and locally-sourced beetroots in Pakistan. It's a rich source of antioxidants, essential vitamins, and minerals that can help boost your immune system and support overall health and well-being. This fine powder has a vibrant color and a slightly sweet taste, making it a perfect ingredient for smoothies, juices, and baked goods.
Key Features
100g pack of pure Beetroot Powder from Land Secret
Rich in antioxidants, essential vitamins, and minerals
Locally sourced in Pakistan for the best quality
Vegan-friendly, gluten-free, and suitable for various dietary needs
Helps boost immunity, improve heart health, and support healthy skin
Convenient and easy-to-use packaging
Ideal for smoothies, juices, baked goods, and natural food coloring.
Benefits
In addition to its nutritional benefits, our Beetroot Powder is also known for its potential health benefits, including:
Improved heart health and lower blood pressure
Enhanced exercise performance
Improved digestion and boosted energy levels
Support healthy skin and hair.
How to Use
Add 1-2 teaspoons of Beetroot Powder to your smoothies, juices, or baked goods for a boost of nutrition and flavor.
Mix 1-2 teaspoons of Beetroot Powder with water or juice and drink it as a pre-workout supplement for enhanced exercise performance.
Use Beetroot Powder as a natural food coloring agent for desserts, icing, and other baked goods.
Store in a cool, dry place and use within the expiration date.