Bath Mats Cotton Banded 100% Ring Spun Cotton Pack of 2
FFELOBATHMATSELECTRICBLUE21X342PCS
Returns
What kind of products can I return?
All kind of products sold through 
fastforwardpk.com
 can be returned except for the ones which are either custom made or international deliveries.
What is the time duration for returning a product?
You can return the product within 7 days of delivery.
What are the return conditions?
The following conditions are to be kept in mind at the time of returning a product:
customers are viewing this product
100% Cotton
Made from high quality 100% ring spun cotton
Experience the touch of luxury as soon as you step out of the shower and onto these bath mats. This can either be at the start of your day or the end, you are sure to enjoy this luxury. You can give your bathroom the touch of a spa with these comfortable and soft bath mats
These are exactly the same as the ones that your feet enjoy at luxury spas and hotels with their 985 GSM, highly absorbent nature along with their lightweight, durable and washable nature. They are amazingly sized at 21 x 34 inches each in order to be able to be stretched across the floor and can be easily folded when not being used
These high-quality and luxurious bath mats come in a variety of 9 different colors including Gray, White, Dark Brown, Champagne, Sage Green, Plum, Black, Electric Blue and Royal Blue so that you can easily match them according to the style and décor of your bathroom. They can be placed in other places as well other than just outside the bathtub or shower area such as next to the sink, any area in the bathroom and any area in the house for that matter. These can also serve as the perfect gift for 
These bath mats are fully reversible and have non-rubber backing which makes them quite easy to take care of like washing them along with other mat without causing any sort of harm or damage. These bath mats dry quite fast as well so you can simply wash them with ease without thinking twice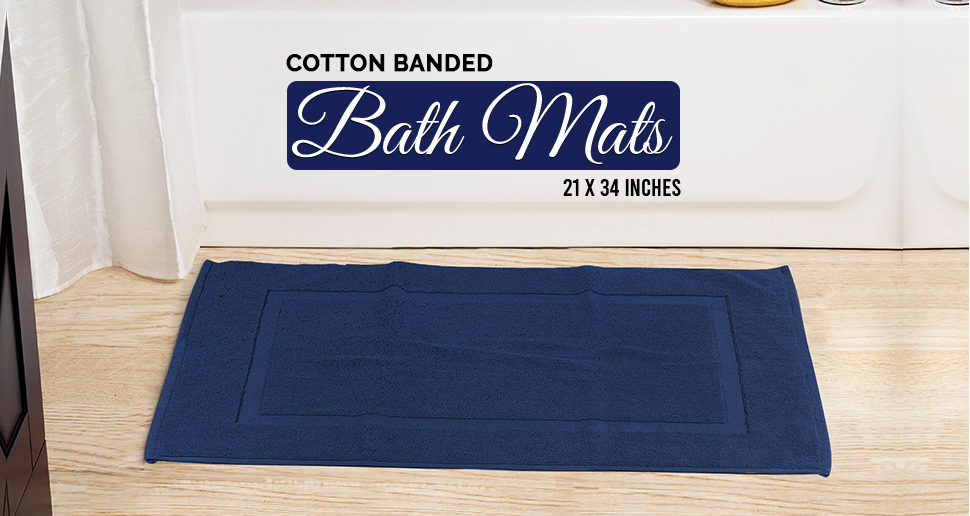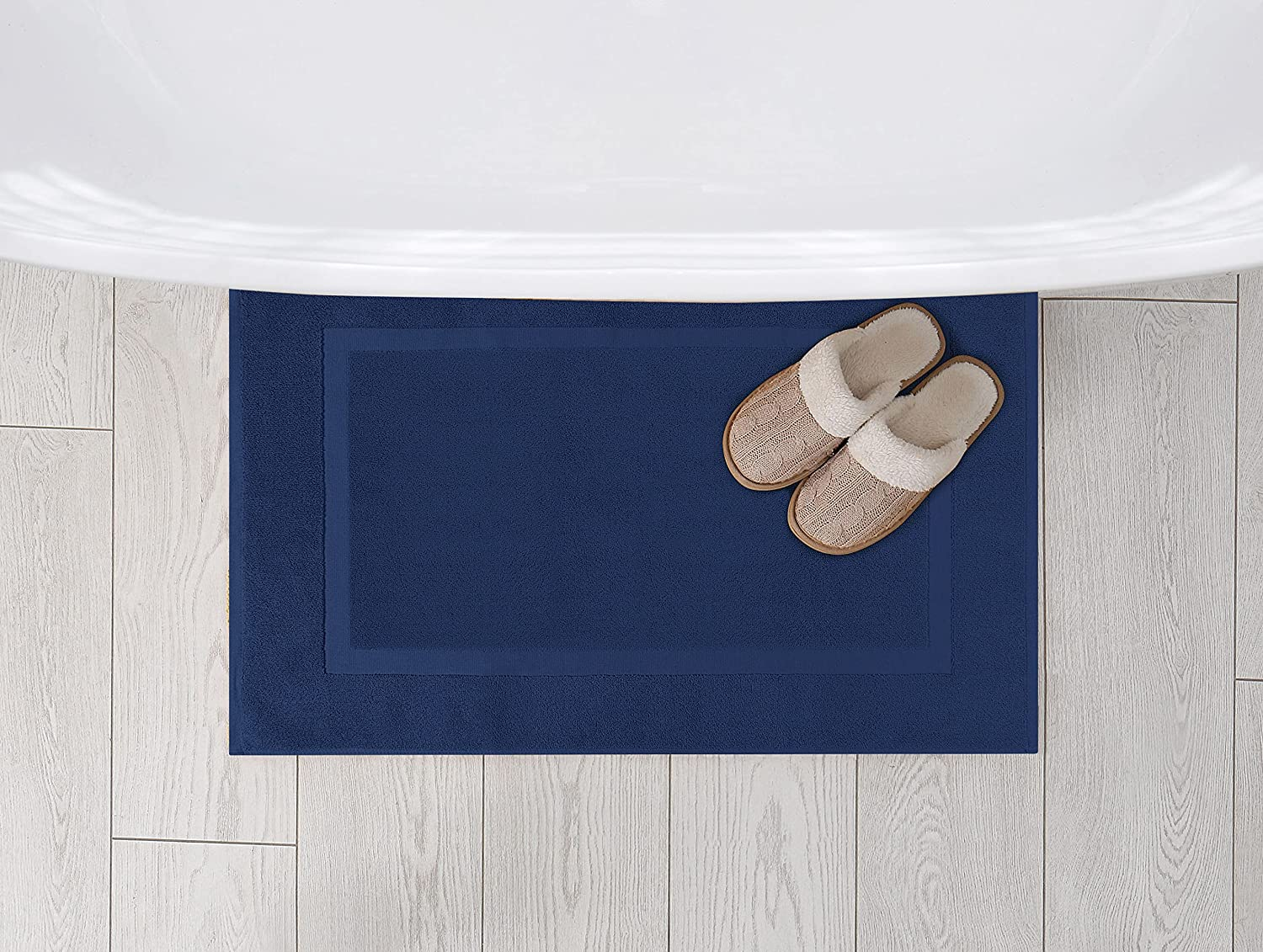 Ring Spun 100% Cotton for Smoothness
Secure your feet out of the that shower on these bath mats to give your feet the warm, comfortable, and cozy feel they deserve. You can easily place this bath mat right in front of your bath tub, bathroom or in front of your dressing to rest your feet at while getting dressed up in the morning. It comes in a set of two to provide a matching mat for your other half and measures about 21 by 34 inches. You can choose from a wide variety of classy colors to complement any décor that surrounds you.
2 X Bath Mats