Fridge Organizer 2 Refrigerator Organizer Bins Storage Bins for Freezers Countertops and Cabinets Pantry Organization
FFELOREFRIGERATORORGANIZERSMALL2PCS
Delivery
Home Delivery 4 - 6 day(s)
Standard shipping charges Rs. 200
Cash on Delivery Available
100% Authentic
We ship our orders all across Pakistan except few remote areas which are considered as out of service areas.
Fast Forward Pk shipping fee is reasonable, irrespective of the order quantity and amount. Our delivery partner are Blue Ex Pakistan.

Our delivery process is within 4-6 working days.

Due to holidays and unforeseen incidents, delivery can be delayed, depending on the nature on the event.
We are offering reasonable shipping charges.
Returns
What kind of products can I return?
All kind of products sold through 
fastforwardpk.com
 can be returned except for the ones which are either custom made or international deliveries.
What is the time duration for returning a product?
You can return the product within 7 days of delivery.
What are the return conditions?
The following conditions are to be kept in mind at the time of returning a product:
customers are viewing this product
Key Future
SET OF 2 - 3 Different Sizes Small Medium & Large Set of 2 organizer allows for better grocery management by providing the appropriate space for proper allocation of commodities
NOT DISHWASHER SAFE - Clean with hands using a light detergent and water (temperature range -20 degree to 50 degree)
GREAT STORAGE CAPACITY - The five drawers are big enough to accommodate commodities in good quantity easily.
STRONG CONSTRUCTION, TRANSPARENT DESIGN - Its strong construction makes it strong enough to last for long; the transparent design makes the search process easier as you can find the required product without a hassle
USER-FRIENDLY - The built-in handles make for easy conveyance and handling of the drawers;its design takes up minimal storage space.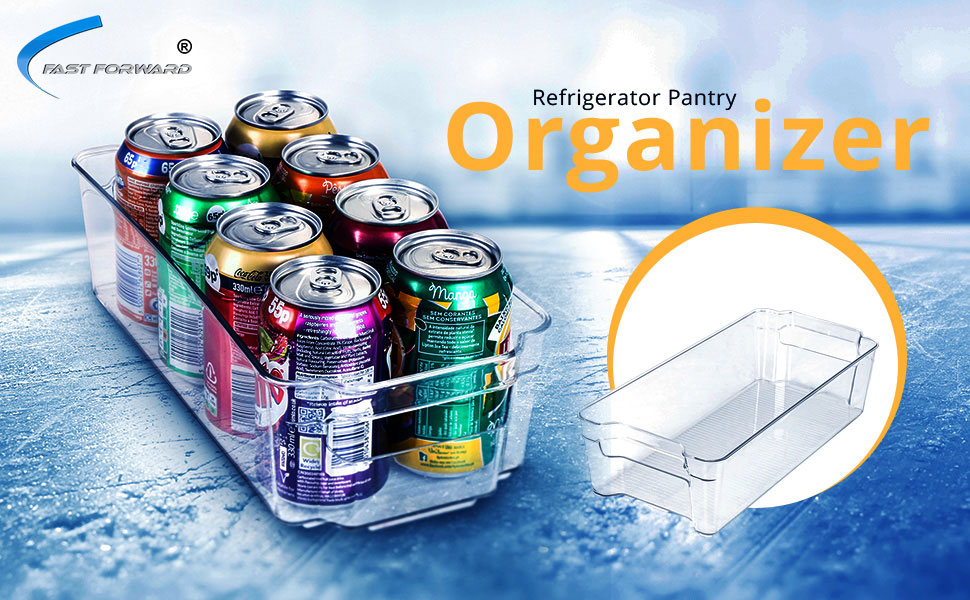 It's great in versatility as it does not only cater to your kitchenette needs, which include the storage of food supplies, but it can also work well in organizing other non-food items. It's not limited to home use only but can also fit well in offices, factories, restaurants for proper management of the products being dealt with.
1 X Fridge Organizer Pack of 2